Just as one's knowledge of an Ibsen text is enriched by comparing the dramaturgical decisions made in various stage productions, a survey of available filmic materials for each play can give viewers distant in time or place from theater stagings of the plays the benefits of what might be called "version analysis." The consciousness that results from this kind of comparison is useful both in terms of research and of pedagogy as one realizes not just the general visual potential of the text, but also the myriad decisions that must fill the gaps of what the text leaves unspecified. Where a literary text can leave many things undepicted, a visual performance can often not leave the same things blank but must instead continually commit to the specificity of the depicted world. Version comparison makes those aspects of the literary text clear.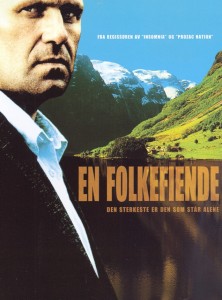 Comparison of the filmic material available for an Ibsen play is made possible by the recorded aspect of the performance, which extends its reach in time and space but also creates special media-specific issues of adaptation. An "Ibsen DVD" can contain anything from a one-camera documentation of a stage performance (taken from the point of view of an ideal theater seat), to an edited multiple-camera view of a stage performance (though still performed in continuous time), to a filmic adaptation using cinematic techniques of editing (with cross-cutting or interpolations of exterior views not in the original theater text, for instance). Many of these differences boil down to simple questions of whether the camera was allowed into the playing space, or whether the performance was created piecemeal from small dramatic bits and repeated takes, as is more common in film. Furthermore, many snippets of video documentation and filmic trailers have been produced from many stage performances and uploaded to YouTube, so there is now a wide variety of visual tidbits available for each Ibsen play online, a state of affairs far exceeding Sigurd Ibsen's already generous 1913 estimation of the future role of film in mediating his father's plays to the world.
Given the range of filmic materials available, the ISA sees a value in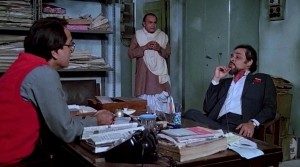 providing some guidance and commentary on the complete Ibsen films that are available for use in research and teaching. Some of these are readily available in DVD distribution through the usual marketing channels, while others either take a bit more effort to order, or are only available in library or archive copies, or have left behind no viewing copy at all but only archival traces of supplementary or documentation materials.
The films listed for each play title include examples from a range of materials with commentary to guide understanding of the particular version in question. When the information has been available, each version is classified as either a "Filmed Theatrical Performance" (a version closely tied to the aesthetics of live performance on stage and a theatergoer's point of view), a "TV Adaptation" (a version that allows for multi-camera editing and a more expansive setting but stays within the parameters of interior drama and a video aesthetic), and "Film Adaptation" (a version that allows for exterior views, cross-cutting, and cinematic production procedures and values). There is also an initial category listing biographical and documentary visual materials about Ibsen and his dramas.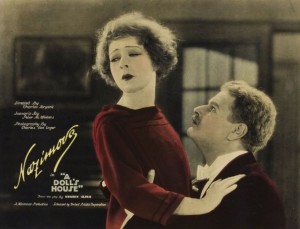 The entire list presented here is a living list in the sense that it is not imagined to be comprehensive in its current state: corrections, additions, and updated information are welcome and can be directed via email to the current ISA President.
Click on a title to see available film materials.
(This translation database was prepared by Ida Moen Johnson in collaboration with Mark Sandberg.)